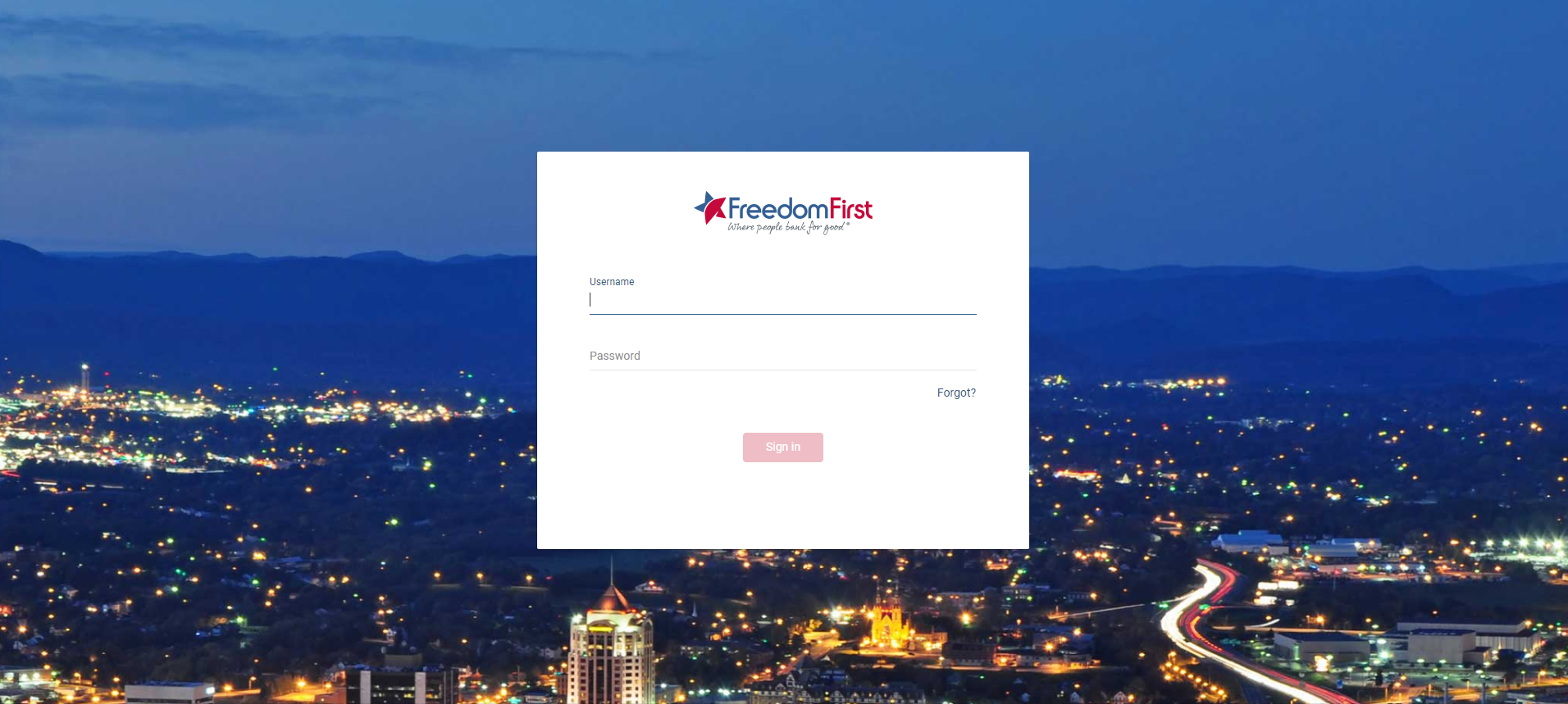 Frequently Asked Questions About the New Online Banking Portal
Freedom First is switching to a new and improved online banking portal. Why? Well, you asked for some improvements, and we listened.
We wanted to give our members:
An easy-to-use interface for improved navigation
Continual updates to keep up with the latest technology
Improved login security to keep your accounts safe
Here are some Frequently Asked Questions about our new portal.
---
1. When will I be able to access the new portal for a sneak peek?
Members will have the option to log into the new portal on Tuesday, September 24th, 2019 for a sneak peek and to become familiar with the early stages of our new portal. Just click "Login" on our home page and select the option to try out the new portal!
2. What if I change my mind and want to keep using the old portal?
We want to give our members the opportunity to get used to the new portal before switching over entirely, so you will still have access to the old online banking portal for a while and access all of our online banking features.
However, please be aware that in order to ensure that all of our members' accounts are kept secure and up-to-date with technology, we will phase out the old portal in the future. We will notify our members ahead of time when this is scheduled to happen, and we will notify our members when the new portal updates with additional features..
3. How is this new portal different?
The new online banking portal has easier navigation, but you can still access many of the tools and information from the old portal, such as:
Account overviews
Transaction activity
Secure messages
BillPay
Transfers
Deposit/loan account applications
Flash Cash applications
Online banking for our business members is not changing.
Also, this new online banking portal will ask our members to enable 2-Factor Authentication for added security, just like on our mobile app. Plus, you will now be able to change your email address, physical address, password, and phone number easily through your app or the new portal.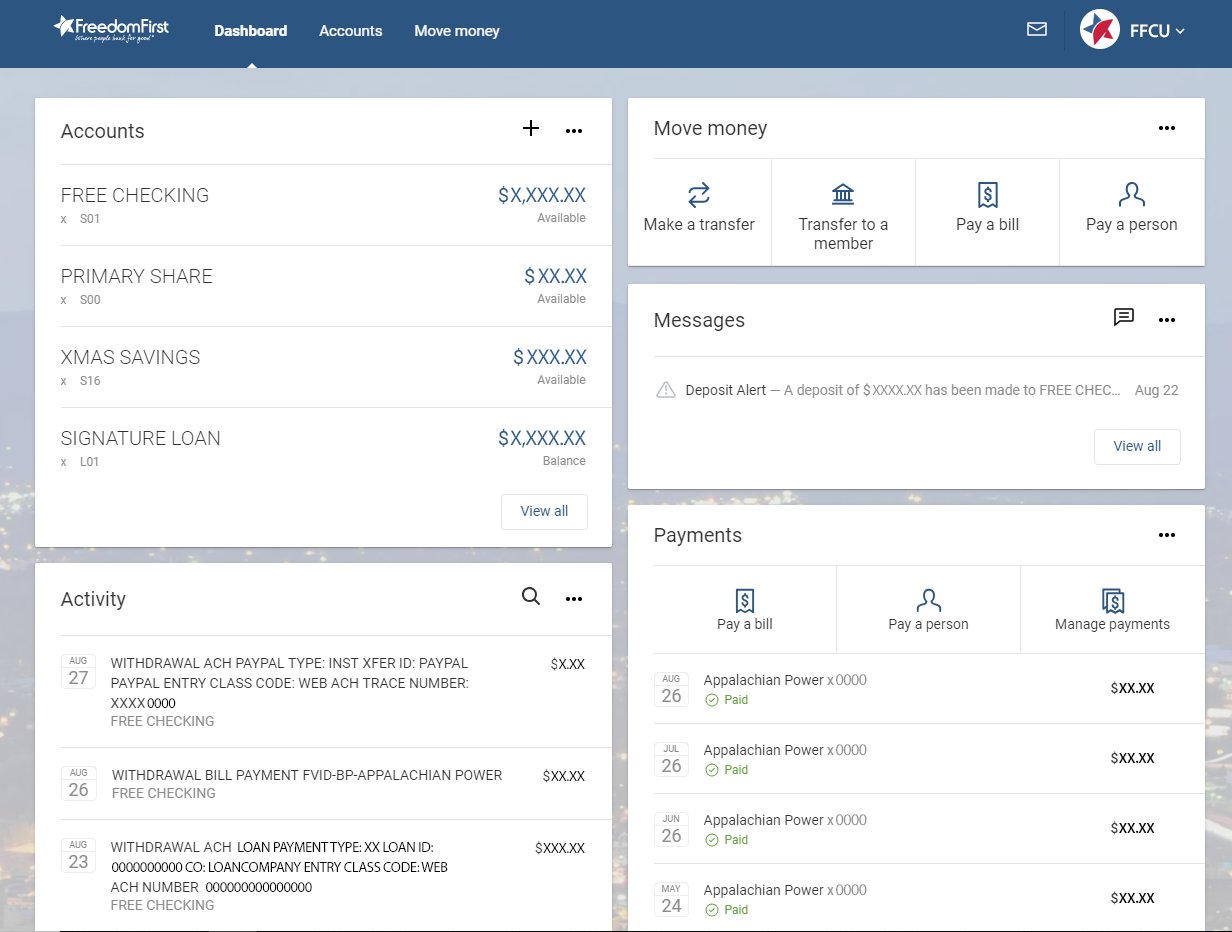 4. What is 2-Factor Authentication?
2-Factor Authentication (2FA), also known as Multi-Factor Authentication (MFA), is an additional security measure to make sure that only you have access to your account.
How? When you log into your online banking from a new or unrecognized device, you will be sent a unique authentication code via SMS (text message), phone call (to your number on file with us), or with the Authy desktop authenticator app. Message and data rates may apply when receiving SMS messages.
By requiring authentication from another device, such as your cell phone, 2FA ensures that someone trying to remotely hack into your account with just a password will be unsuccessful. It is the industry standard to thwart identity theft and fraud.
5. How do I set up 2-Factor Authentication?
Follow the prompts when you first log into the new online banking portal, or on your Freedom First mobile app under the security settings.
If you are still experiencing trouble, call our Contact Center at 540-389-0244 (local) or 866-389-0244 (toll free) for one of our representatives to walk you through the process.
For more general questions about online banking, check our Member Portal for Frequently Asked Questions.